I have been busy busy this week with clients getting ready for the holidays…  like choosing this gorgeous schumacher wallpaper for Connecticut dining room..i cant wait for the install. It is one of my faves..i would love it in my hall bath too!
(via decorpad)
paper available here or to the trade.
i am so thankful for the work and really enjoy it  because i know December will be quiet work wise and give me lots of time to enjoy my own home and family for the holidays.So this means i have been too busy to blog but not to busy to lovingly gaze at my own pinterest as a work resource..amazing how Pinterest is changing things…clients and i already talk about their pins and if they pin and setting up a board for their room etc…it helps! what a resource plus its fun.
So favorite pins of late….this one..love the paper and the lights, please comment if you have these lights, do you like them..do the glare in your face? how do they function? i am wondering about them as bedside lights???
In a child's room..you know i love this!
Edie has a pair in her wonderful kitchen..her house is turning out amazing!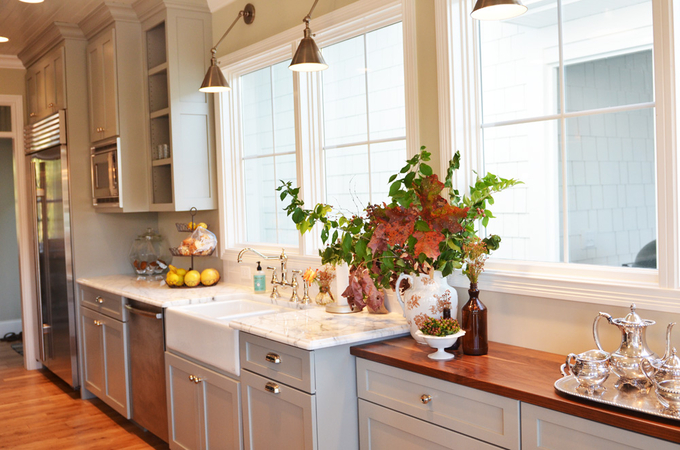 I love how she mixed THREE styles of lighting..love it!
Like everyone else, i am starting to browse Christmas pins and this one below is great, and that husband cracks me up!
I am off to work but wanted to share a bit..see you next week..Holly
And email me asap if you want to do some fluffing before the holidays..there is still time!