Since last year I have been helping the blogger BigMama (affectionately named by her little girl, not because she has starred in a Tyler Perry movie) with freshening up around her house and especially her living room.  There has been paint, bookcases, insulation (I didn't order that but hey that's cool as long as it doesn't cut into the fabric budget) and finally some upholstery and the fun part…accessories! We still aren't totally finished but we are getting so close. We have added back in the wildlife, the stuffed animals and I don't mean beanie babies. There is a duck on a piece of driftwood. But I am okay with it.  Marriage is about compromise.  We, I mean BigMama, got her white slipcovers and the duck still resides in the living room.  It's all cool.  One of the huge mounts did migrate to the guest room. And we got this cute deer pillow but not sure if it really counts because its cute.;
So the wildlife is back in place along with more color and pattern. We recovered her chairs in this fun fabric that you have seen before in other rooms of mine;; Stripey pillow from Target.  We actually had to make a big Target run while I was in San Antonio and I think Melanie was a bit shocked I was able to spend so much at Target without even venturing into the clothing. But she kept taking deep breaths and I think she is pleased with the moola we spent;;
We also added a colorful wall o' plates in her dining room..the dining room light is next! The plates are a mix of vintage and new and of course a few fun ones from Anthropologie, we might have had a bit of fun in there; Again some deep breaths needed at the checkout.
 We had fun styling shelves and when Caroline was home from school she gave us lots of advice/
 So again, not totally finished but it is looking so much more like Melanie and her fun personality and style. And y'all have to know if you don't already.  Melanie is funny and nice and kind and loves God and Jesus and her family.  She is just a nice, down to earth, funny girl who loves her Aggies and cute clothes.  And yes, she really is even nicer, funnier and more fab in person.  Enough gushing I know but to say I have enjoyed working on her home is an understatement.
I feel like her house reflects her now and the way she dresses and her personal style and that of her family (see the thing about the wildlife above)…it has been fun to watch this transformation and especially the part when she said "I love it, I love it, I love it" and even her mother-in-law said "good job girls!" So I am happy with this project and it isn't even finished. I promise next visit, full shots of entire space!
Oh and if you haven't heard, BigMama has just released a new book called SPARKLY GREEN EARRINGS.  And it is really good and fun, but keeps the main thing the main thing.  That is how BigMama rolls. She says she wrote the book to make women laugh and "not feel alone" and that is exactly how she made me feel when I started reading her blog years ago.  I was home alone with a colicky baby and feeling a little scared and alone and reading her blog blessed me then and still does. Thanks Melanie for putting yourself out there and best of luck with your book.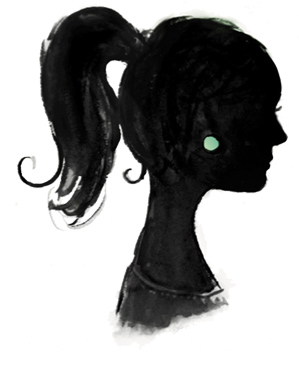 You know I love the cover!





Y'all can find out more about the book and see links to order here.